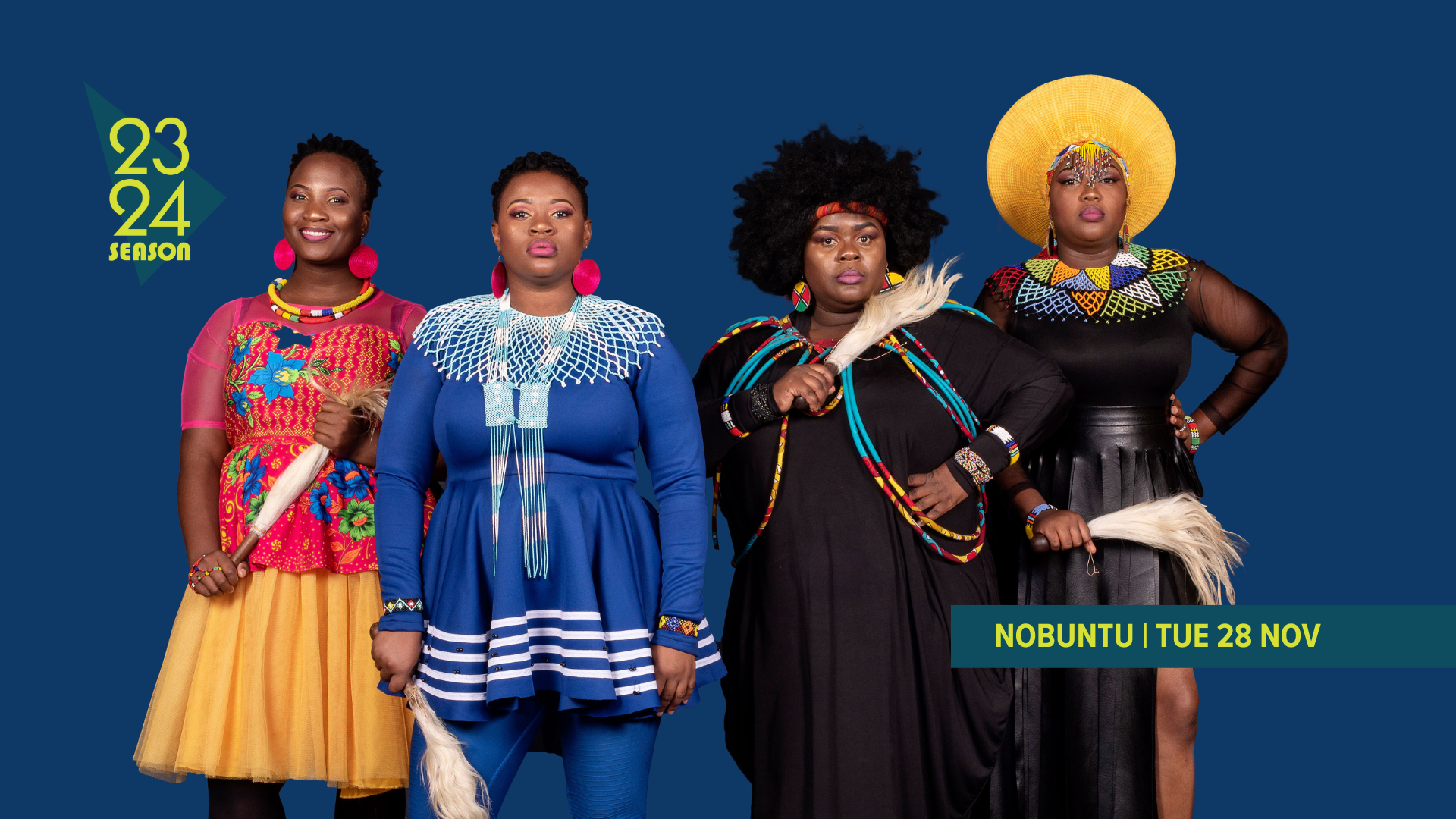 FirstOntario Performing Arts Centre presents
Nobuntu + Newcomer Holiday Market
TUE 28 NOV AT 7:30PM (show) + 4-7pm Newcomer Holiday Market
PARTRIDGE HALL + ROBERTSON THEATRE
Prior to Nobuntu's performance, the Niagara Folk Arts Multicultural Centre and the FirstOntario Performing Arts Centre present The Holiday Newcomer Market on Tue 28 Nov from 4-7pm in Robertson Theatre (FREE TO ATTEND). The Holiday Market will be your chance to support many of our special Canadian Newcomer businesses and to pick up a few treasures for the holiday season. 

All are welcome — click here to RSVP

. 
Nobuntu has drawn international acclaim for its inventive performances that range from traditional Zimbabwean songs to Afro Jazz to Gospel. The ensemble's concerts are performed in multiple native languages and dialects with pure voices, augmented by minimalistic percussion, traditional instruments such as the Mbira (thumb piano) and organic, authentic dance movements. They sing with an uncanny vocal blend, precision and joy which is palpable and yet always sounds fresh and spontaneous.
 
The ladies have received virtually every musical prize Zimbabwe has, including Best Musician of the Year at the Zimbabwe International Women Awards in London and are currently a two-time winner for the Best Imbube Group at the Bulawayo Arts Awards 2017 and 2019. In the last few seasons, the quintet has performed at festivals and concert halls in Italy, Austria, Germany, Belgium, the Czech Republic and throughout the African continent. The ensemble was a huge critical success at "Trans-Vocal" in Frankfurt and "Voice Mania" in Vienna. Their first tour to Canada, in 2016, included performances in Toronto, Winnipeg, Vancouver, and Victoria. To date, they have completed four highly successful coast-to-coast US tours.
 
The word Nobuntu is an African concept that values humbleness, love, unity and family from a woman's perspective.  The ensemble represents a new generation of young African women singers who celebrate and preserve their culture, beauty, and heritage through art. The ensemble's mission is the belief that music can be an important vehicle for change, one that transcends racial, tribal, religious, gender, and economic boundaries. Back at home, Nobuntu holds a number of community initiatives, one of which is The Nobuntu Pad Bank where they gather sanitary pads for young women in the arts in underprivileged communities. Nobuntu has released three recordings – Thinain (2013), Ekhayain (2016) and Obabes beMbube (2018). The group has made dozens of television and radio appearances throughout Africa and Europe promoting these recordings and the culture of their homeland.
"… joy seems central to Nobuntu's existence: it's present in their glorious singing, their expressive dancing, even in their dress - plaids, stripes, florals in colours as exuberant as their vocals." Creative Loafing Tampa Bay
Regular: $45
Members: $39
Under 30 : $25
All tickets are subject to HST.