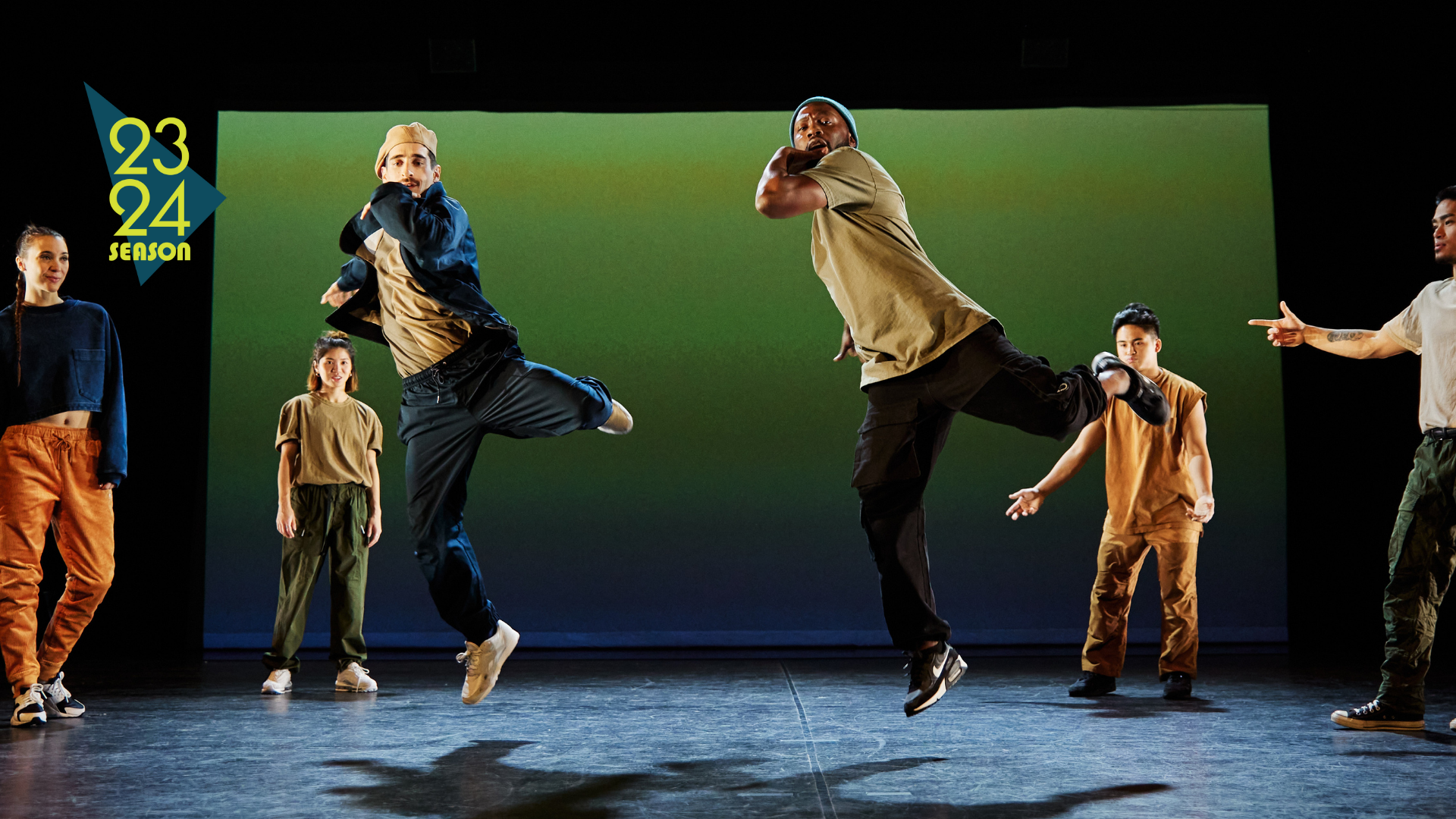 FirstOntario Performing Arts Centre presents
In My Body
by BBOYIZM
SAT 2 DEC AT 7:30PM
PARTRIDGE HALL 
In My Body explores the multi-generational dynamic and the hardship and heroism of aging in street dancing. In keeping with hip-hop culture, b-boys/b-girls present a façade of confidence and invincibility as they engage in battles to prove their value and establish their dominance. The resulting vocabulary is one of the most physically demanding and visually impressive of the dance genres and leaves no room for the expression of vulnerability.

In this dynamic investigation into how street dancers persevere in the battle against time, In My Body links the culture of hip-hop with a multi-generational company of dancers. Writer Alejando Rodriguez provides a powerful backdrop of personal stories of survival, triumph, and defeat drawn from interviews that he conducted with the dancers including DKC Freeze, the oldest dancer in the company (born 1965), and Tash (born 1971).
DOWNLOAD THE DIGITAL PROGRAM HERE (PDF)
ABOUT BBOYIZM
Bboyizm is the premier street dance company in Canada, run by dancer-choreographer Crazy Smooth. Bboyizm promotes and preserves the foundation, authenticity, and essence of all street dances. Their creations and programs are platforms for authentic self-expression by artists and students alike.
"In My Body satisfies on every level: the dancing is exceptional, the production values are strong, and the message is uplifting." - Canadian Stage
Regular: $35
Members: $30
Under 30 : $25
Members Bring A Friend for Free!
All tickets are subject to HST.