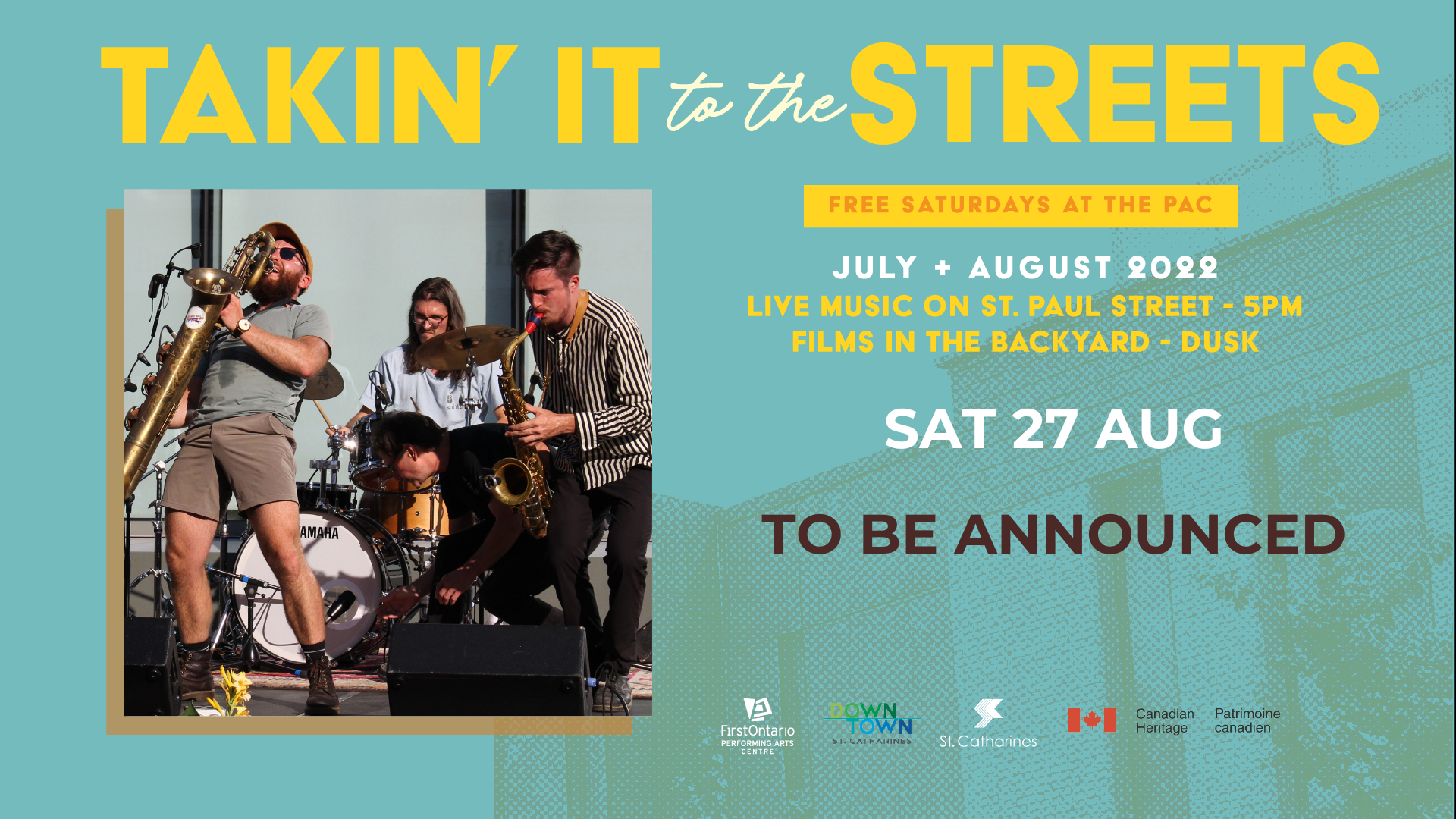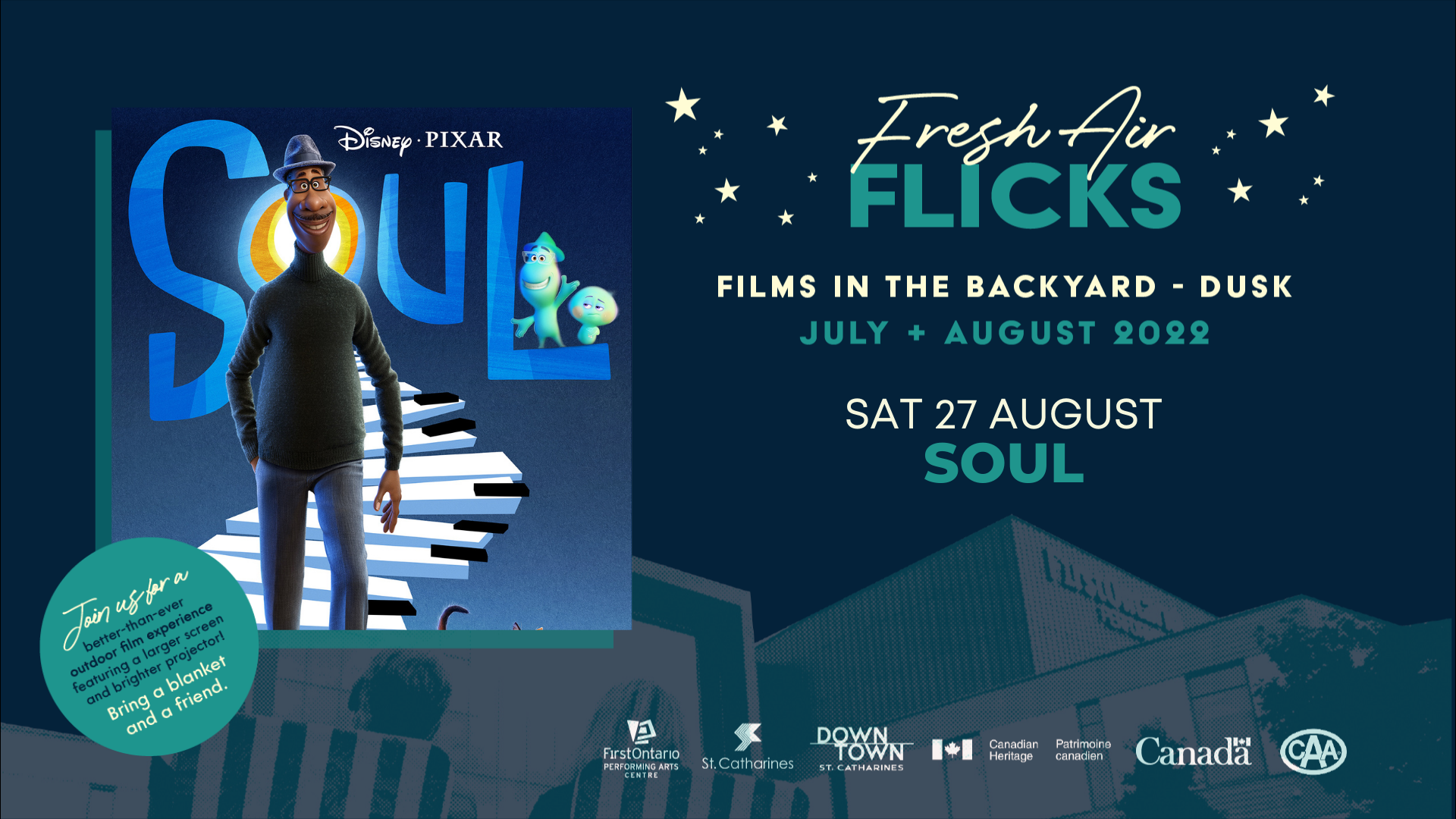 FirstOntario Performing Arts Centre presents
TAKIN' IT TO THE STREETS
To be Announced
SAT 27 AUGUST AT 5PM
FREE! 
ST. PAUL AND CARLISLE STREETS - DOWNTOWN PROMENADE
BRING YOUR OWN LAWN CHAIR OR SIT ON THE PATIO OF ANY NEIGHBOURING RESTAURANT OR CAFE FOR PRIME SEATING! 
Stay tuned for details. 
 

FirstOntario Performing Arts Centre presents
FRESH AIR FLICKS
Soul (2020)
SAT 27 AUGUST AT DUSK
 
FREE! 
PAC BACKYARD - MANN RACEWAY PLAZA
BRING A BLANKET AND A FRIEND!

Sponsored by CAA Niagara

SOUL

Joe is a middle-school band teacher whose life hasn't quite gone the way he expected. His true passion is jazz -- and he's good. But when he travels to another realm to help someone find their passion, he soon discovers what it means to have soul.

"What follows is an absolute delight. It will make any viewer cherish the life they have and want to live it more fully, every single day, ideally with lots of laughs along the way." - The Australian
Made possible with support from City of St. Catharines, Downtown Association and Department of Canadian Heritage.