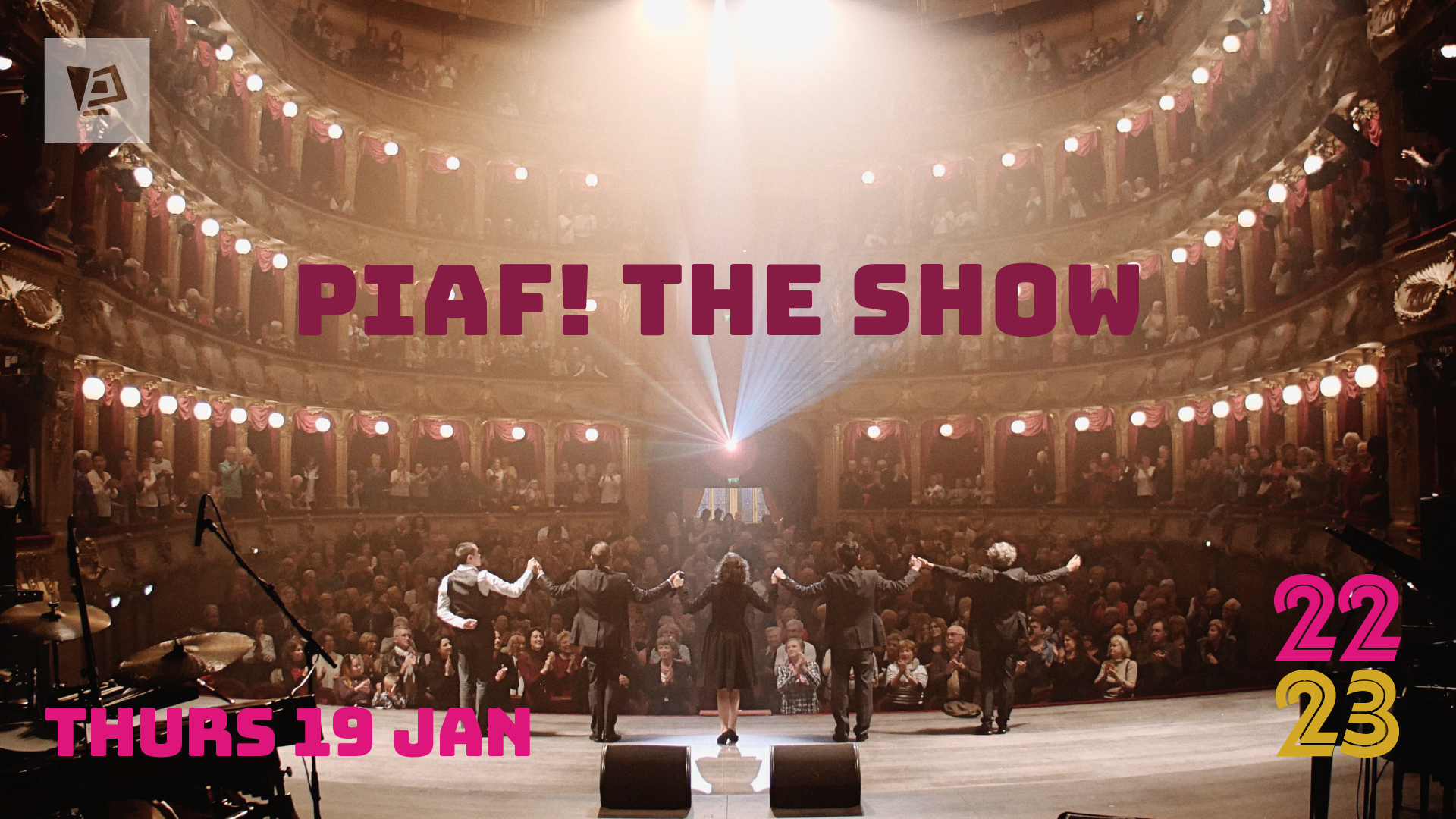 FirstOntario Performing Arts Centre presents
Piaf! The Show
THURS 19 JAN 2023 AT 7:30PM
PARTRIDGE HALL
With more than 400 performances in over 50 countries, and the million-spectator mark passed, Piaf! The Show is a musical that is the biggest Francophone success around the world since 2015! After two years of absence on stages around the world, Piaf! The Show is about to set off on a world tour to commemorate the 60th anniversary of Edith Piaf death in 2023.

Conceived and directed by Gil Marsalla, Piaf! The Show is unanimously considered by Edith Piaf's close friends as "...the most beautiful tribute ever produced of Edith Piaf's career...". Piaf! The Show is a 2-act musical that tells the story of the career of French singer Edith Piaf through her unforgettable songs complete with a set and projected backdrop of previously unpublished images of her life.

Nathalie Lermitte who performs in the title role, is considered by all those close to Edith Piaf as the greatest French-speaking performer of the repertoire.

Alain Delon, legendary French actor, says of Nathalie: "It is because she is a great singer and a great actress, that she does not imitate Piaf ... but that she is Piaf on stage!"

At the age of six, Nathalie Lermitte started performing and at age eighteen she released her first album Tu es tout ce que j'aime, from which two singles sold over 400,000 copies. In 1995 she opened for Michel Leeb at the Olympia with Herbert Léonard.

Nathalie Lermitte has also recorded numerous theme songs for television series and cartoons. 1989 marked her first steps in musical comedy when she was hired to play the role of Cristal in Starmania, in which she performed for three years at the Théâtre Marigny in Paris and then on a national tour, ending in Moscow and Saint Petersburg. This was followed by a succession of roles in musicals in which she often played the role of Edith Piaf. She played the role of the Queen in the Molière Award nominated play La petite fille aux allumettes, directed by David Rozen, from 2015 through 2018 before joining Piaf! The Show.
"Dramatic, witty, warm, authentic and utterly fantastic!" — Digital Journal

"... Nathalie Lhermitte brings the spirit of Piaf to life..." — China Daily
Regular: $55
Members: $45
University/College: $25
High School/eyeGO: $5
All tickets are subject to HST.