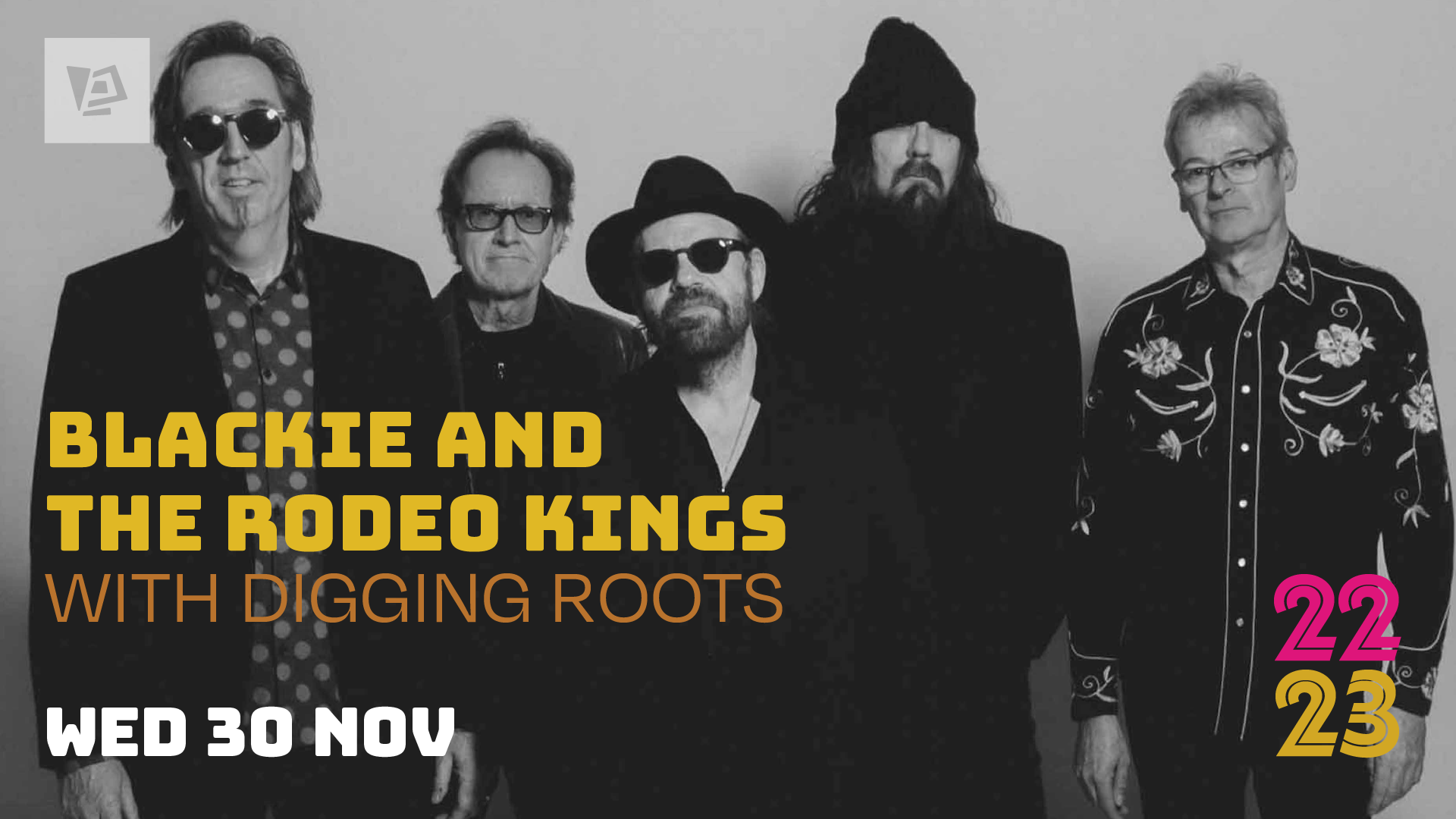 FirstOntario Performing Arts Centre presents
Blackie and the Rodeo Kings with Digging Roots
WED 30 NOV AT 7:30PM
PARTRIDGE HALL
Blackie and the Rodeo Kings - 25 years in! And while they still spend most of each year working on their individual projects, the band has organically evolved into one of the finest roots-oriented bands in North America. Recognizing this special chemistry and the resulting joy of creating music together has brought band members Colin Linden, Stephen Fearing, and Tom Wilson back to stage and studio again and again. O Glory is their 10th studio album.
Digging Roots

are Anishinabe Onkwehonwe Musicians, Producers, Travellers, Change Makers, & Believers. This JUNO-winning husband and wife music duo blends folk-rock, pop, blues and hip hop with the traditional sounds of Indigenous music.

"25 years later, we're still digging in for the sweet spots. Making friends with the ghosts of poets and harmonizing with the voices in fields and swinging for the fences." – Tom Wilson

"Reminiscent of Neil Young's honest lyrics and comforting melodies, their 10th studio album is truly phenomenal. Blackie and the Rodeo Kings have continued to set the bar for Canadian artists with their ability to blend genres and speak the truth." – Canadian Beats

Regular: $55
Members: $45
University/College: $25
High School/eyeGO: $5
All tickets are subject to HST.