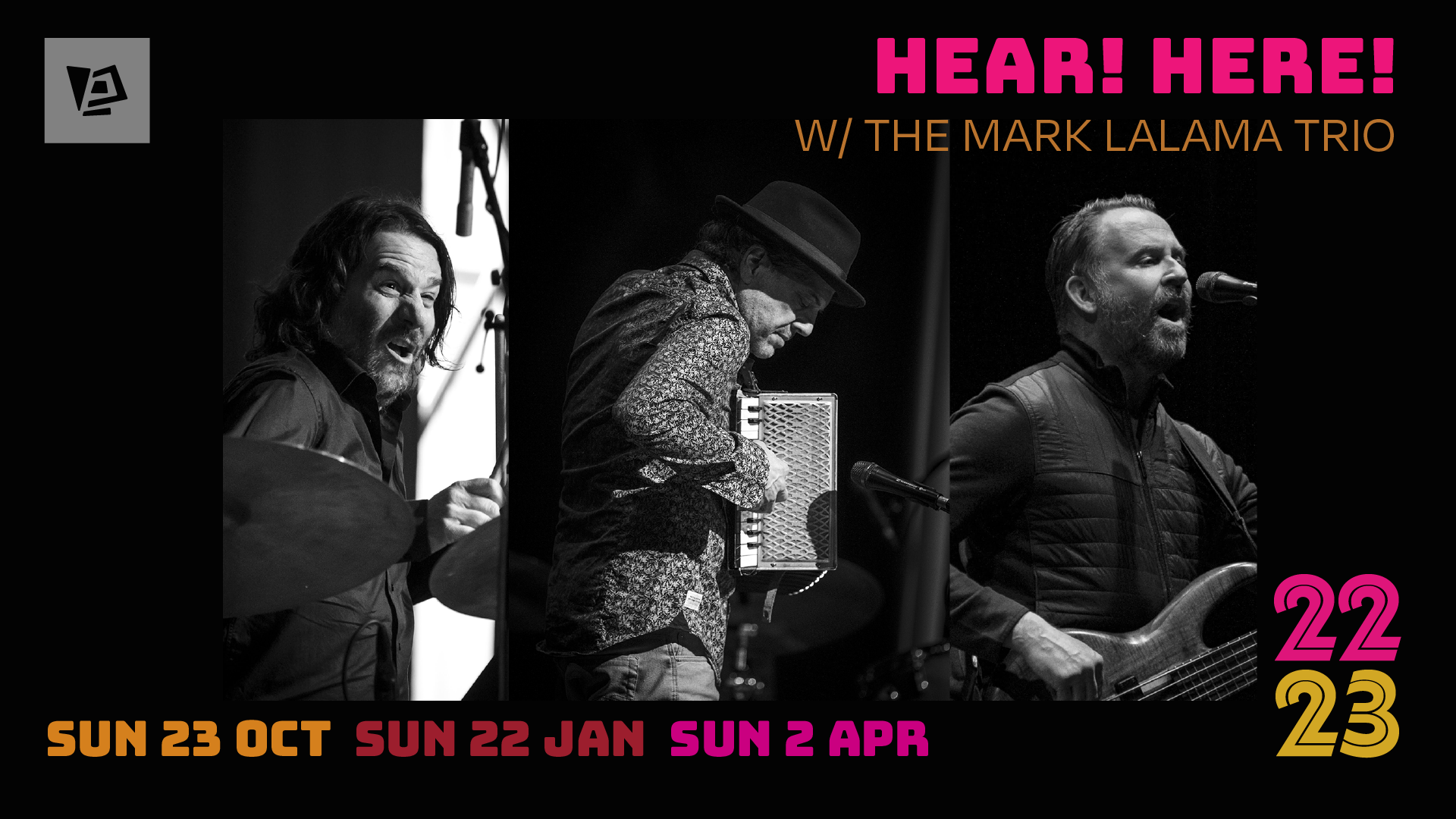 FirstOntario Performing Arts Centre presents
Hear! Here! With The Mark Lalama Trio
SUN 2 APRIL 2023 AT 4PM FEATURING SARAH SLEAN + SLEEPY JEAN
ROBERTSON THEATRE
The Hear! Hear! Music Series is an audience favourite led by the incomparable Mark Lalama Trio, made up of highly sought after musicians Rich Moore, Davide DiRenzo and of course, Mark Lalama. Performances explode with energy and passion found in live off-the-floor sessions, with each also featuring a local guest artist.
Sun 2 April 2023 at 4pm
Signed to Atlantic/Warner Records at the tender age of nineteen,  four-time Juno nominee and modern-day Renaissance woman Sarah Slean has since released 11 albums in over 10 countries worldwide – but perhaps the most astonishing aspect of her artistry is its breadth. Over her 25-year career, Slean has published two volumes of poetry, starred in short films and a movie musical (spawning two Gemini Award nominations), penned award-winning  chamber works, held numerous exhibitions of her paintings and shared the stage with 10 of the country's professional orchestras. 

It's the sound of a song you half remember. A voice from some faraway radio. A glimpse of a now scratched record. You pause, reaching into that dark recess of memory for a brighter recollection, and return with nothing but the gnawing feeling that you've forgotten something you're sure you once knew. No satisfaction can be found: Sleepy Jean's blend of American standard songwriting and folk sensibilities are unquestionably her own.
All Tickets: $35
Table of Six: $186 (save $24)
University/College: $25
High School/eyeGO: $5
All tickets are subject to HST.