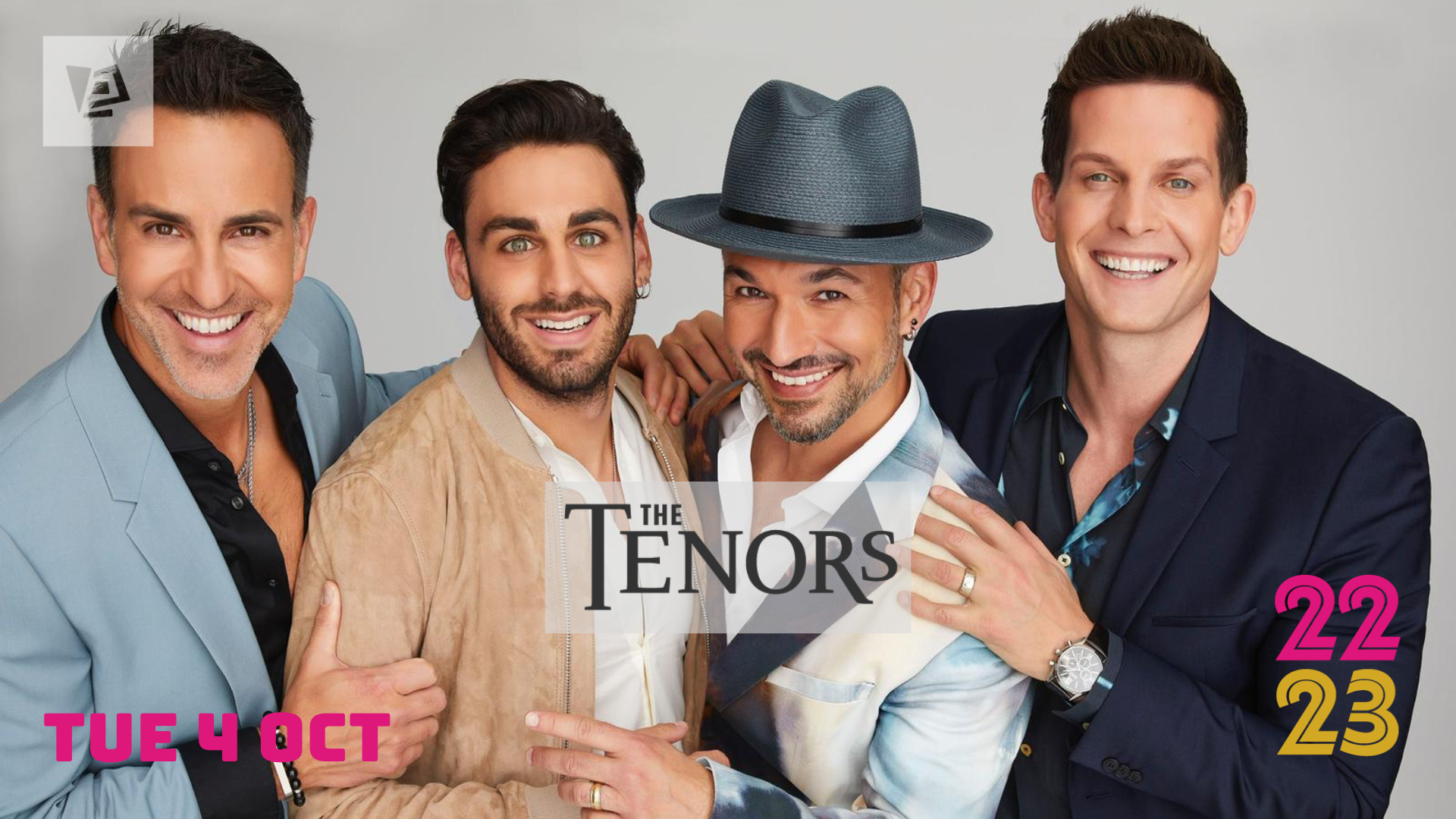 FirstOntario Performing Arts Centre presents
The Tenors - Now and Forever
TUE 4 OCT 2022 AT 7:30 PM
PARTRIDGE HALL 

 
Making their Partridge Hall debut, The Tenors have been thrilling audiences around the world for over a decade with their powerful songs, outstanding harmonies, and undeniable charm.
Their distinct sound reimagines iconic hits and blends classical music, contemporary pop, classic rock, folk, and inspired self-penned original songs. The award-winning and multi-platinum selling band has achieved international success, performing thousands of live shows and hundreds of national and international TV appearances on five continents.

Their global success has seen them grace the stages of iconic theatres, symphony halls, festivals, and arenas worldwide for audiences of all ages. They have sung for the last four Presidents of the United States and for hundreds of Fortune 500 companies. Some appearances include the White House Christmas Tree Lighting for the Obama family, a private performance for the world leaders at the G20 Summit and for Her Majesty the Queen's Diamond Jubilee at Windsor Castle. Other highlights include the opening ceremonies of the XXI Olympic Winter Games, The Oprah Winfrey Show with Celine Dion, The Primetime Emmy Awards, the NBC Tree Lighting Ceremony at Rockefeller Center, opening for Ellen DeGeneres on her arena shows, and the international TV broadcasts for the NBA and NHL Finals.

They also put out new tracks last fall with Canadian pop sensation Tyler Shaw, and a co-written duet with Jake Hoot – winner of NBC's 'The Voice', which aired on The Kelly Clarkson Show in December.

The Tenors have had the honour of sharing the stage with some of the biggest names in music including Sir Paul McCartney, Sarah McLachlan, Sting, Justin Bieber, Andrea Bocelli, Sir Elton John, Smokey Robinson, Stevie Wonder and David Foster.

All tickets: $99
University/College: $25
High School/eyeGO: $5
All tickets are subject to HST.

Sponsored by CAA Niagara. 



"The Tenors wowed its audience with thrillingly-sung songs, plenty of variety, and its own brand of Canadian-style humour." - Calgary Herald